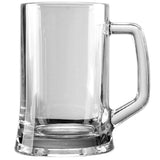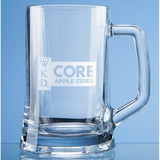 1+ Pint Straight Sided Glass Tankard
Ships same day if ordered by 1pm
Product Description
1+ pint large straight sided tankard with free optional engraving. This restuarant quality tankard is a perfect gift for beer lovers.
Whether you're a beer enthusiast or a bar owner, this 1+ pint straight sided glass tankard is an ideal choice thanks to its premium quality and elegant design. An optional engraving is available, making it the perfect gift for any ale or beer drinker. Enjoy a cold one with this classic, restaurant-grade tankard.
Tankard
Very happy with the tankard I bought and the after care service. Completely satisfied.
Lettering size
Lettering looks great but it looks small on a Tankard